My role: UX/UI and illustrations.
Expeditie X app
is a location-based treasure hunt for kids between 6 and 12 years old. It challenges them to go on an
expedition through their own neighbourhood
. 
A map inside the app shows them where various digital clues are hidden. These clues are always spawned based on GPS-coordinates within 250 metres of their current location. Every clue brings them closer to solving the riddle. 
Project made at &samhoud creative tech.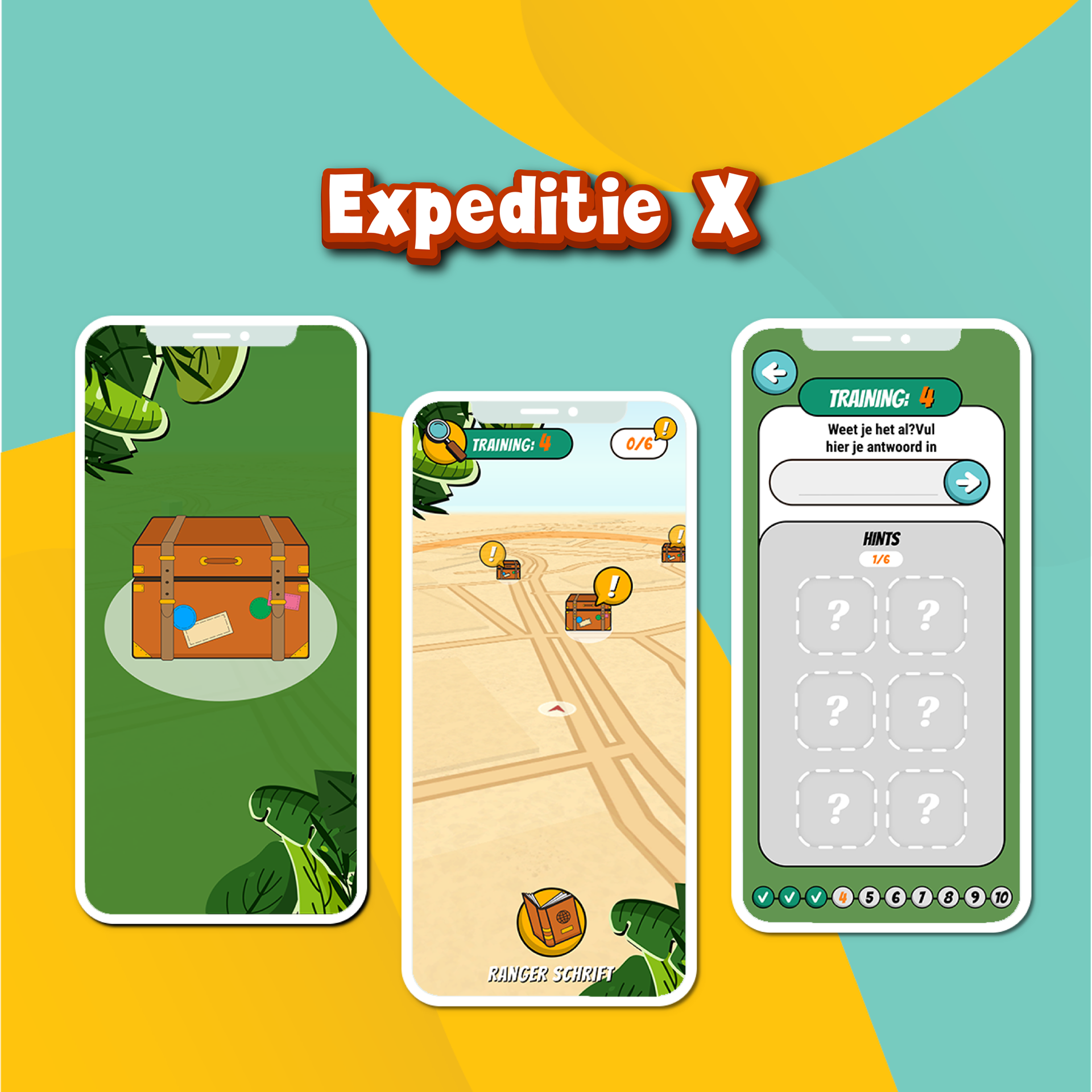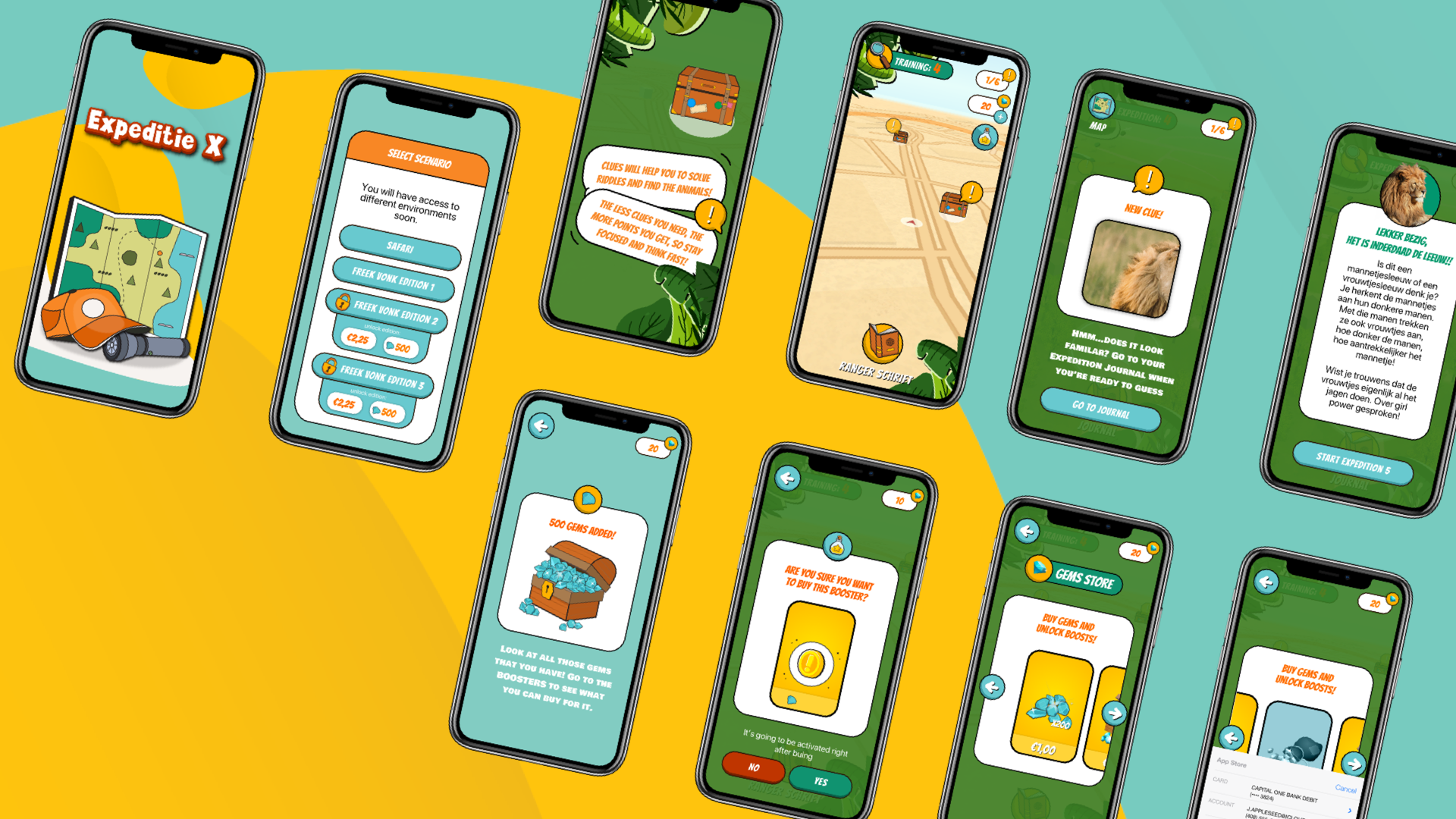 UX overview: jungle section