My role: Concept, Interaction Design and animation. 
Client
: VodafoneZiggo The Netherlands. Technology Strategy.
What
:
Touch screen mini game
for VodafoneZiggo offices to feel the wicked problem of trying to meet exponentially growing demand for data with limited network capacities.
In a subtle and playful way, this short game makes players aware of the urgency to begin investing in solutions for the challenges that are facing VodafoneZiggo's network.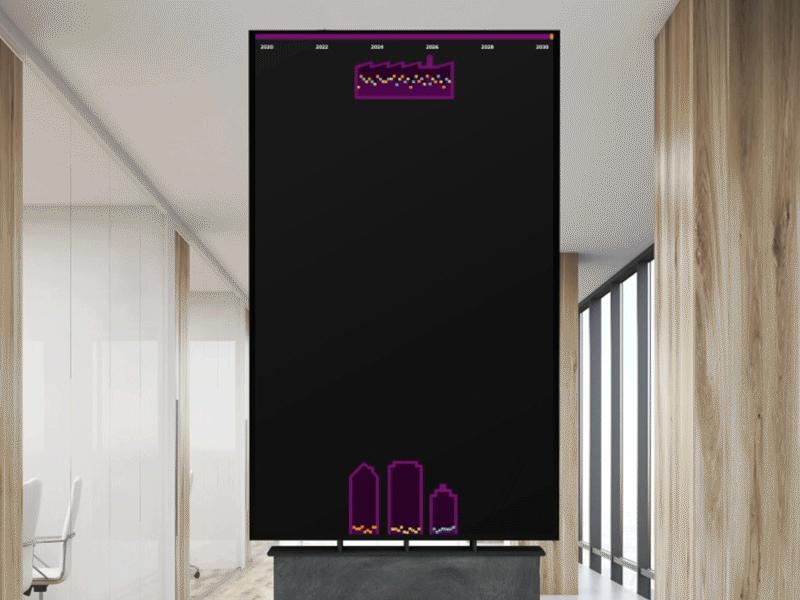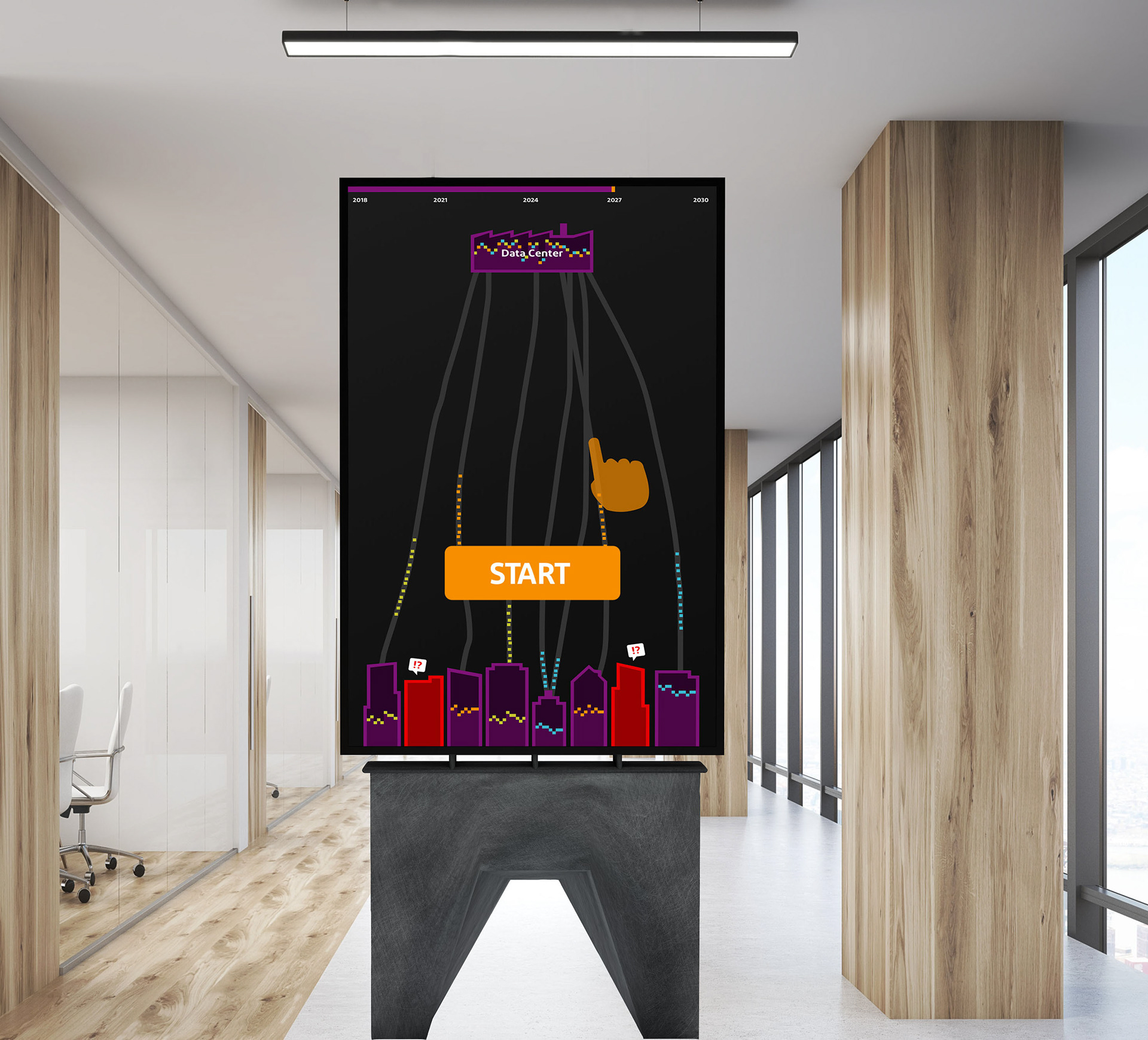 First physical prototype of the game experience to understand the body movement and the user experience and final visual identity and screens of the game.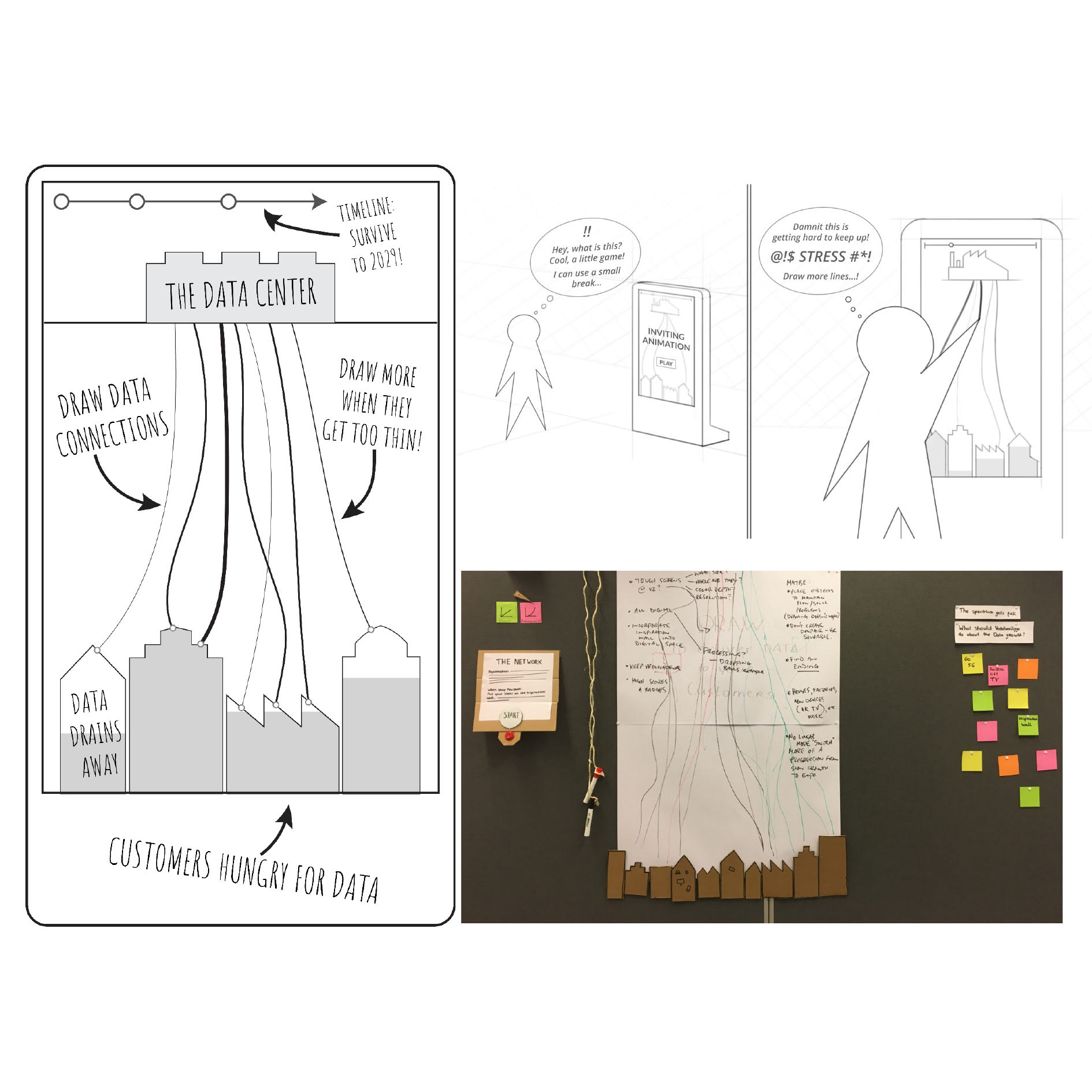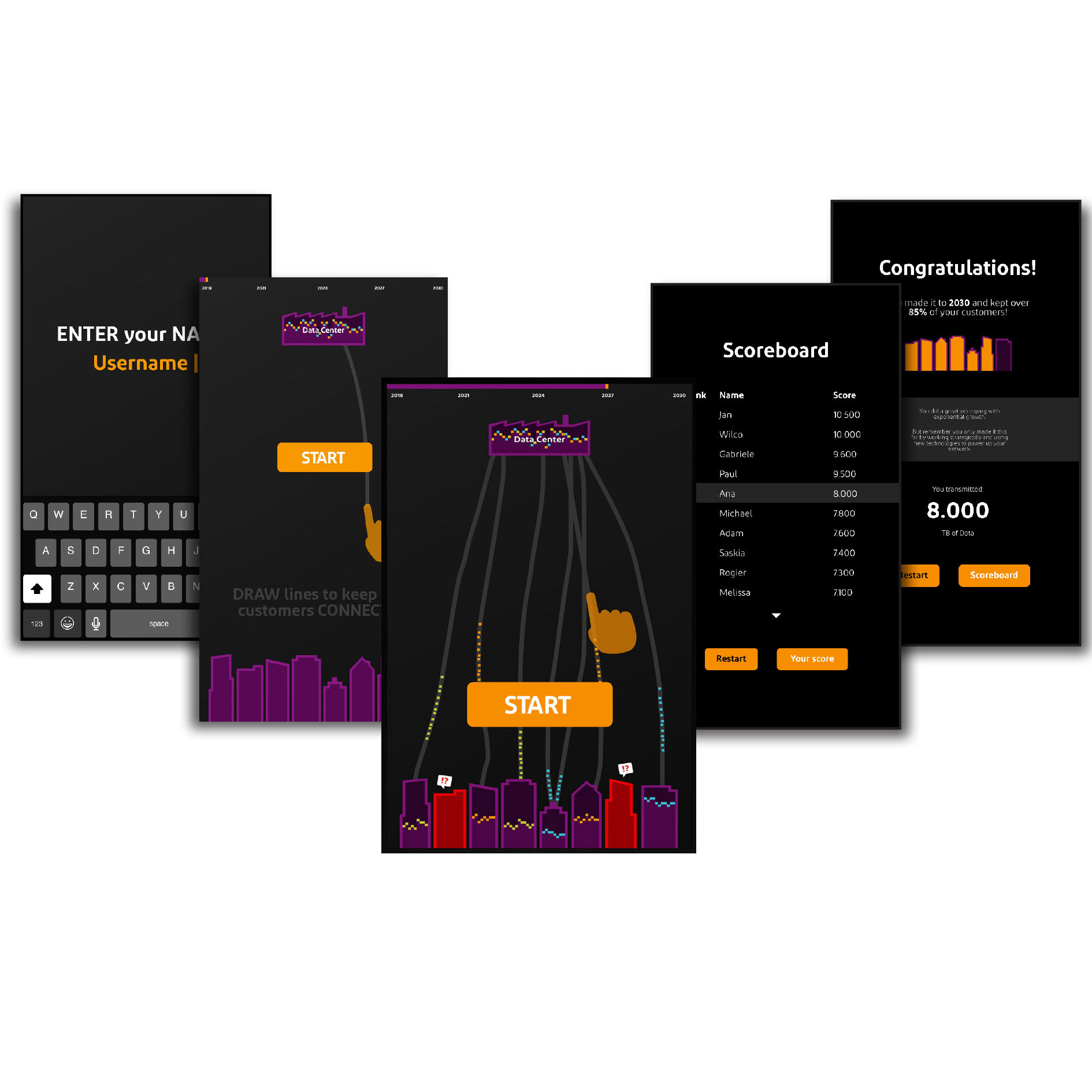 Inspirational moodboards and concept sessions where I prototyped different little games before coming up with the final one.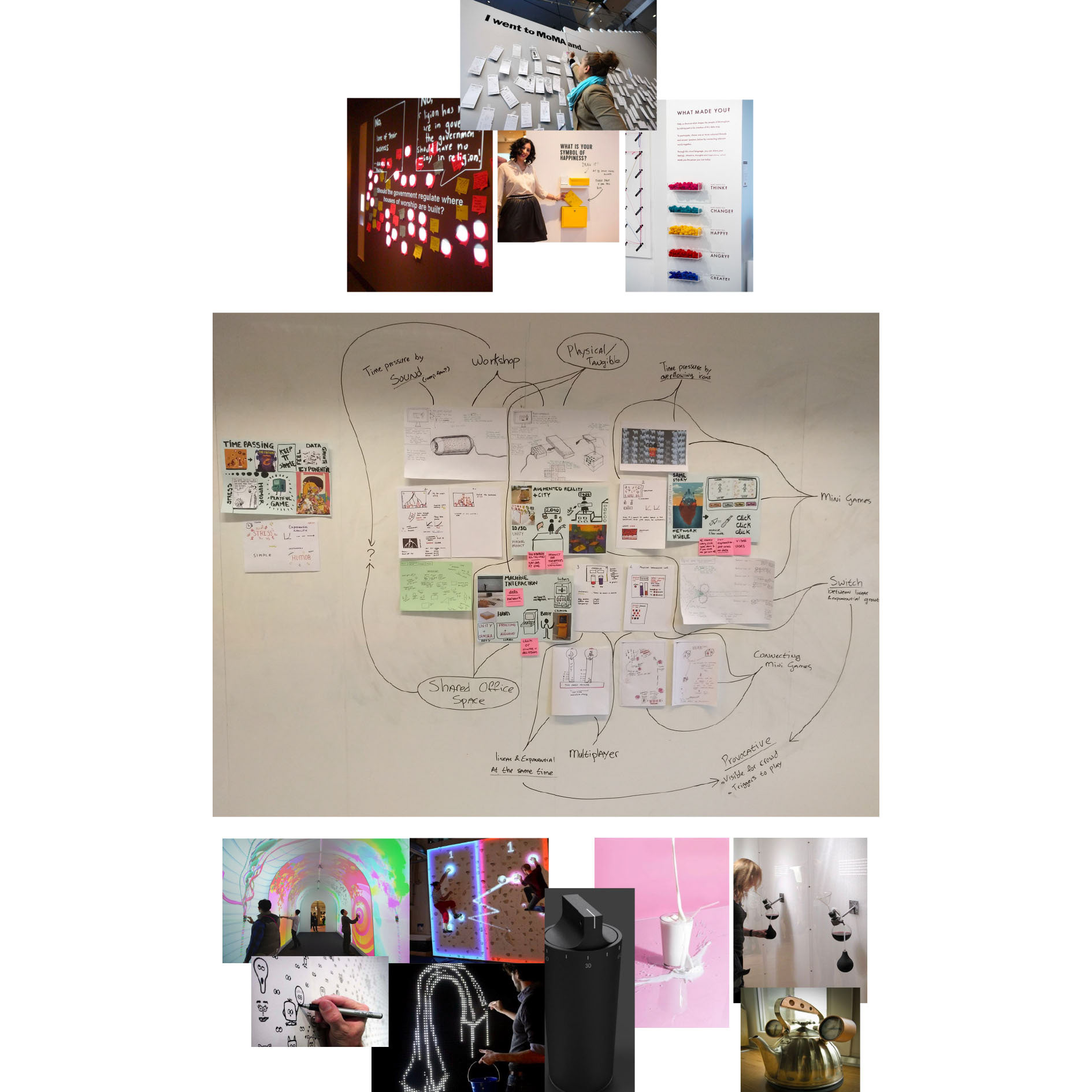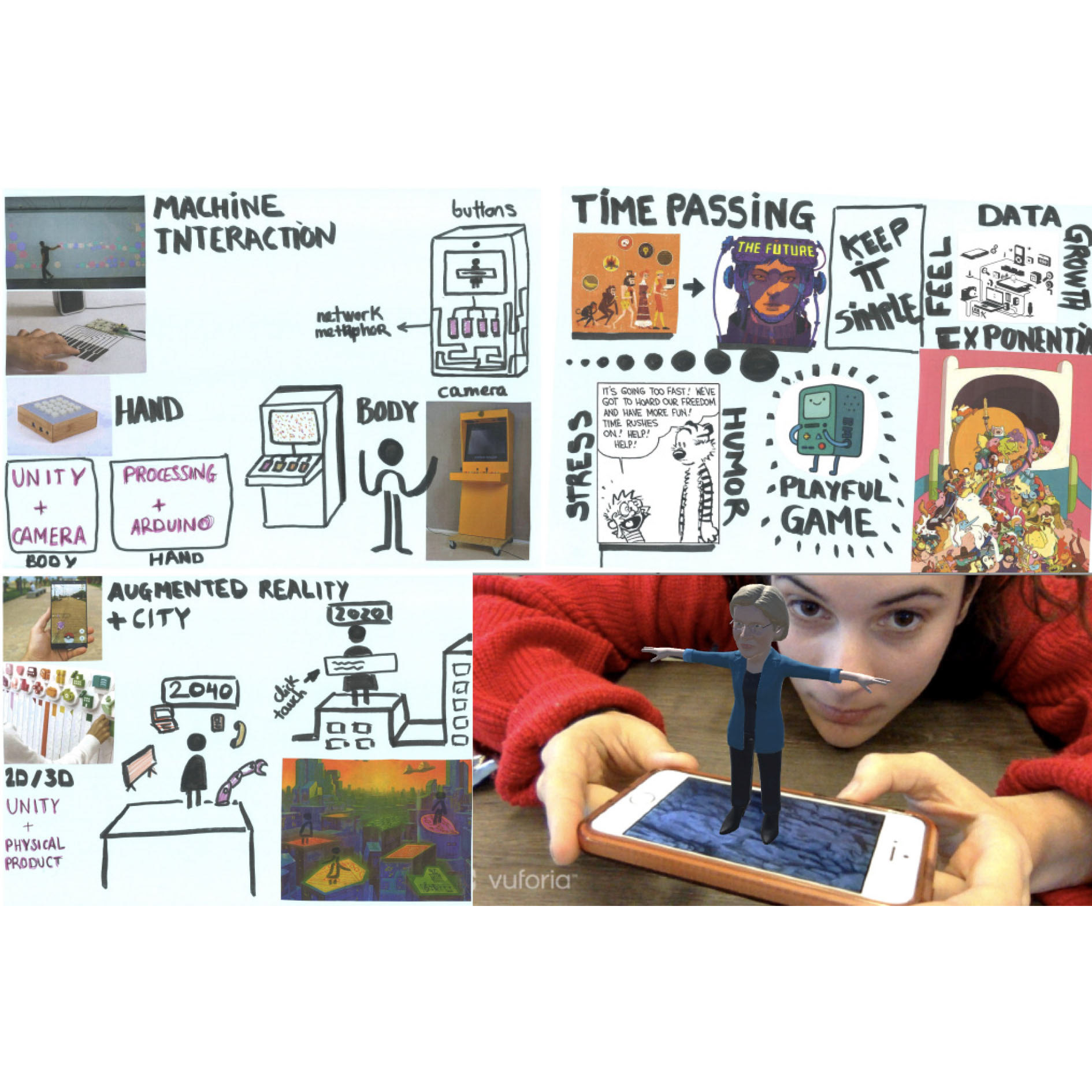 First tactile prototype created in Unity 3D  and user test.